Lebanon Assault Lawyers
Defending Against Assault Charges in Wilson County
Assault or simple assault in Tennessee is defined as intentionally, knowingly, or recklessly causing bodily injury to another person, causing another person to reasonably fear imminent bodily injury or physical contact that a reasonable person would find extremely provocative or offensive. Simple assault is considered a misdemeanor crime because it involves only minor bodily injury like a cut, scrape, or bruise.
Assault offenses are probably one of the most charged offenses throughout Tennessee. However, in many cases, the arresting police do not witness any of the incident before arriving at the scene to make a judgment within a matter of minutes as to who was the primary aggressor. As a result, it is critical that you consult an experienced Lebanon assault attorney, such as Vasek & Robbins, to defend you against harsh or unfair accusations.
Class A Misdemeanor vs. Class B Misdemeanor
An assault in which the offender causes bodily injury or threatens the victim with immediate bodily harm is a Class A misdemeanor, which is punishable by up to 11 months and 29 days in jail and/or a fine up $2,500. Physical contact that is provocative or offensive is a Class B misdemeanor, which is punishable by up to 6 months in jail and/or a fine up to $500.
Note - that a person convicted of simple assault in Tennessee may also be required to pay restitution, which is reimbursing the alleged victim for any expenses resulting from the crime, such as the cost of medical treatment or counseling or repair or replacement of damaged property.
Have you been arrested for assault in Tennessee? Call Vasek & Robbins today at (615) 488-7949 or contact us online to schedule a free consultation with our assault attorney in Lebanon.
Is Aggravated Assault a Felony in Tennessee?
Aggravated assault is a more serious type of assault and is a felony in Tennessee. A person commits aggravated assault if they:
Intentionally, knowingly, or recklessly cause serious physical injury to another person;
Intentionally or knowingly attempt to cause physical injury by strangulation;
Are a parent or guardian of a child or a guardian of an adult and fail or refuse to protect the child or adult from an aggravated assault or aggravated child abuse;
Intentionally or knowingly cause or attempt to cause bodily injury to another; or commit or attempt to commit an assault while under an order, diversion, or probation agreement that prohibits such actions; or
Intentionally cause physical injury to a public employee or transit system worker (private or public) while the person is performing their duties.
Also, note that anyone who commits a simple assault while using or displaying a deadly weapon has committed an aggravated assault. The law considers serious bodily injury as more than a minor injury like a cut, scrape, or bruise. It involves significant harm such as a broken bone, disfigurement, loss of a limb, or an injury requiring surgery or hospitalization.
What are the Penalties For Aggravated Assault?
An aggravated assault is penalized variably due to the circumstances:
Intentional or knowing acts – Class C felony punishable by 3-15 years in prison and a fine up to $10,000
Failing to protect a child or protected adult from an aggravated assault or child abuse – Class C felony punishable by 3-15 years in prison and a fine up to $10,000
Reckless acts – Class D felony punishable by 2-12 years in prison and a fine up to $5,000
Committed against a public employee or transit worker – Class A misdemeanor punishable by up to 11 months and 29 days in jail and/or a fine up to $2,500
Note that as with the case of simple assault, any person convicted of aggravated assault may be required to pay restitution to reimburse the alleged victim for any expenses resulting from the offense, like the cost of medical treatment or counseling or repair or replacement of damaged property.
Aggravated Assault Sentencing Alternatives in Tennessee
Tennessee law provides certain alternatives to a jail sentence for a person facing simple or aggravated assault charges in Tennessee, most notably judicial diversion or a suspended sentence. After a defendant is convicted or pleads guilty to an assault charge, and if the defendant has no prior felony convictions or misdemeanor convictions for which jail time was imposed, the court may grant judicial diversion (also called a deferred sentence). Judicial diversion postpones sentencing for a period of time on the condition that the defendant successfully completes probation and meets certain other requirements, such as:
no new arrests or criminal offenses during the conditional period;
completing psychological treatment; or
doing volunteer work in the community.
If the defendant satisfies all the court's requirements for probation, they will be discharged and the case dismissed. If they do not satisfy the court's requirements, the court will impose a sentence and enter a conviction. Note that even if the case is dismissed after successful completion of probation, the arrest, diversion, and dismissal will still be part of the defendant's criminal record until a Petition and Order of Expungement has been signed by the Judge.
What Happens If the Court Suspends a Sentence?
Alternatively, if the court suspends a sentence, they will impose a jail sentence but allow the defendant to serve all or a portion of the time on probation rather than in jail or prison. The defendant must successfully complete probation, and any other conditions the court imposes, and any failure to do so will result in a reinstatement of their original sentence to be served only in jail. A person on this kind of supervised probation must meet with a probation officer and comply with conditions such as attending treatment, maintaining employment, obeying curfews and drug tests, paying probation costs required by the court, and avoiding any further criminal activity or arrests.
How To Defend Against Assault Charges
Here are some general defenses that might be taken when facing assault charges:
Self-Defense: If you acted in self-defense or defense of others, you could argue that you were justified in using force in order to protect yourself or others from imminent harm.
Lack of Intent: Assault charges often require that the accused individual had the intent to cause harm. If you can demonstrate that you did not have the intention to cause any harm to the alleged victim, it could weaken the prosecution's case against you.
Alibi: If you can provide evidence that you were not present at the site of the alleged assault when it transpired, it could be a strong defense.
Witness Credibility: Your attorney might challenge the credibility of the prosecution's witnesses or present witnesses who can argue the events or the severity of the alleged assault.
Mental State: In some cases, a defendant's mental state can be relevant to the case. Suppose you were not in control of your actions due to mental illness or incapacity. In that case, your attorney might present evidence of this because you should not be held fully responsible for the alleged assault.
Plea Bargaining: Depending on the circumstances of the case, your attorney might negotiate with the prosecution for a plea bargain, which could result in reduced charges or a lighter sentence.
Pre-Trial Motions: Your attorney might file motions to suppress evidence if there were violations of your constitutional rights at the time of the investigation or arrest.
Remember, each case is unique, and the best defense strategy will be dependent on the specific facts and circumstances of your situation. Work with our Lebanon assault attorney, who can help you understand your options and deliver strong legal guidance throughout the process.
Contact Our Assault Attorney in Lebanon Today
Simple or aggravated assault charges in Tennessee come with many collateral consequences. In a majority of these cases, you will likely be placed on bond conditions upon being released from jail that restricts your freedom and ability to possess a firearm, amongst other lawful activities. If you are facing an assault charge in Tennessee, speak with an attorney immediately. A good lawyer can investigate your case to determine if you were wrongfully charged or if there are other grounds on which the case could be dismissed before trial. An attorney also may be able to negotiate a plea bargain with the prosecutor or prepare a defense and represent you at trial. In some cases, prosecutors might agree to a lighter sentence in exchange for a guilty plea.
Contact Vasek & Robbins today to get started on your defense with our Lebanon assault lawyers.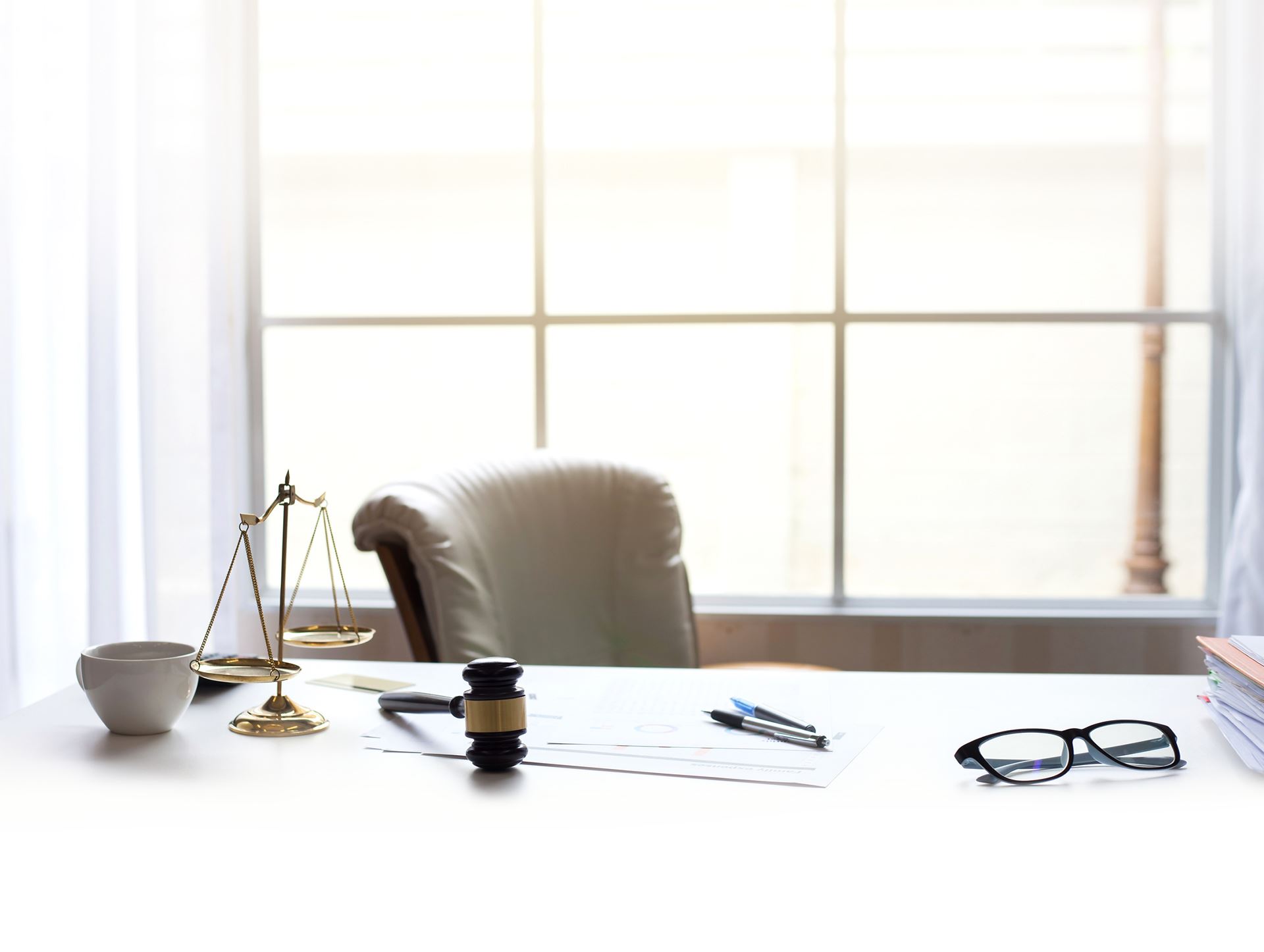 Why Choose Our Firm?
Don't Risk Your Future
Over 15 Years of Combined Legal Experience

Our Approach Is Client Focused

Our Firm Believes in Transparent Communication

Knowledgeable & Experienced Attorneys Ready to Handle Your Case

Our Firm Is Top-Rated & Award-Winning
Awards & Professional Affiliations
Recognized for Our Passion